Found. A way to lower the spare tire on a 2021 NuCamp 320s Not so easy but...
Just picked up a new NuCamp
[email protected]
320 s early November 2020.  going through a few things, what happens when I get a flat.  From past experiences, I have a long breaker bar and a 3/4 inch deep socket.  Oh, but wait.  How do I lower the spare tire.  After a lot of looking around I found where and lowered the tire, after removing the propane tank as my wrenches were to long(photo 1 and 2)  Photo 3 shows me trying to use the extension bars (2).  Didn't work.  Battery Box to high.  At least I figured out where it is, how to deal with it and now going to Tractor Supply or Home Depot for a long extension bar for my socket set.  
Only if NuCamp  mounted the propane tank further left, Would also most probably allow for 2 tanks in the Box.  Still a tight fit.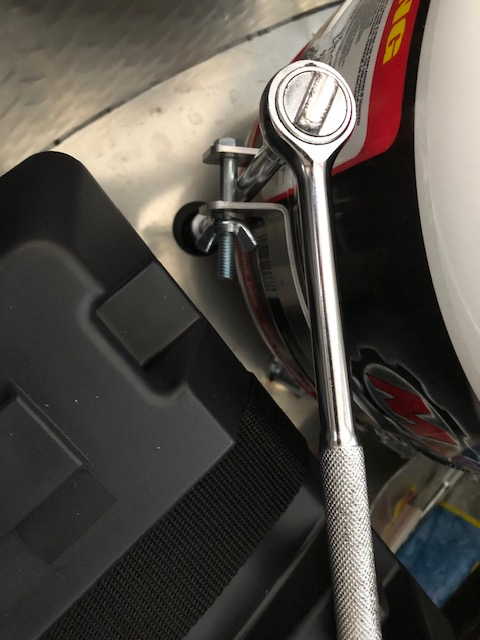 Former 5th wheel and now
[email protected]
320s owner. Amateur Radio Operator. Pulled by 2019 Ford Ranger Lariat 4 x 4