Apparently my first thread was "full", so I had to continue with a part II...
The Keltic Lodge is in, and part of, the Park along with the trail out to the end of Middle Head.
Hey, this is a public path; unruffle those feathers and don't be such a grouse!
South Ingonish Bay and Beach looking to the end of Middle Head.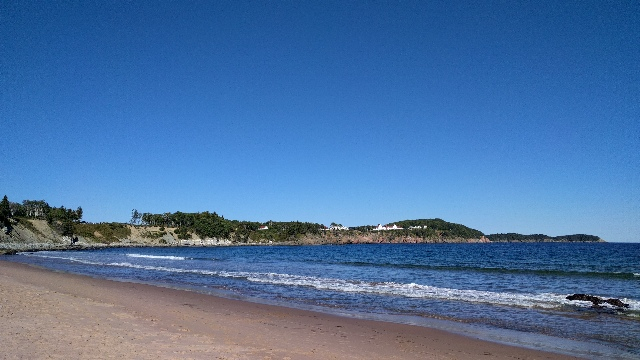 The Park Interpreters held a sunset walk at the campground beach and went above and beyond, bringing blueberry tea, building a fire, and giving out marshmallows with long forks for roasting. Good job!
And as darkness falls, the photo journey ends. It's been so much fun every day seeing new places, learning new things, and meeting some nice people on the trails. I hope the photos provide a little taste of this place. It's a beautiful world! Thank you Parcs Canada for celebrating your 150th anniversary and inviting the world to visit your parks free for a year. Our visit was limited just to the Highlands National Park and some surrounding communities; a small part of Nova Scotia.