While staying on BLM land outside of Tucson, AZ (Snyder Hill), we met a German family that is traveling the United States for an entire year. They brought their own trailer and truck from Germany for this adventure. We got to see firsthand a relative to our
[email protected]
, and for the few and far between Avia owners, a direct sibling.
Following are a few pics of their Tabbert Da Vinci caravan.
Look carefully and you will see the shared characteristics in our trailers such as the exterior handles.
Their tow vehicle, a (European) Ford Ranger has shown them the difference between U.S. vehicles and theirs. Our tow vehicles are (in general) more powerful, designed for more stability and built for much safer long range tow/travel on U.S. highways.
But what an unexpected experience, to see a true Tabbert while exploring the wilds of the western United States.
It was good fun to see a piece of the origin of our beautiful
[email protected]
trailers!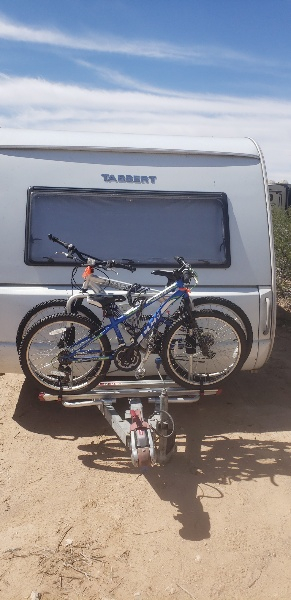 2017
[email protected]
sofitel(
[email protected]
)TV 2015 Silverado 2500hd(Behemoth). Wyandotte, Michigan.
Draco dormiens numquam titilandus.