After my 6 weeks trip this past summer, I decided to upgrade my gas/battery box. Opted for the Lund box which many others are using. Here are the photos of my install.
First - strip off old plastic box and all associated framing. Then added 3 steel angles (2x2) to support the new box. These are welded to the tongue channels - one to each edge of the Lund box and one in the middle. This provides great support!
Next was roughly fitting the new Lund box and drilling four mounting holes - two front and two back - where the angles overlap the channel.
Then I added a wooden floor since I thought the Lund aluminum was rather thin for supporting the weight of the battery. This did help distribute the weight well.
Next I drilled 6 holes in the Lund box. Three in the floor that are 2" diameter. These allow for wires and gas line to come in from below and also allow venting. Three larger 3.5" holes were drilled at the back of the box and stainless steel marine vent covers were installed to keep rain out.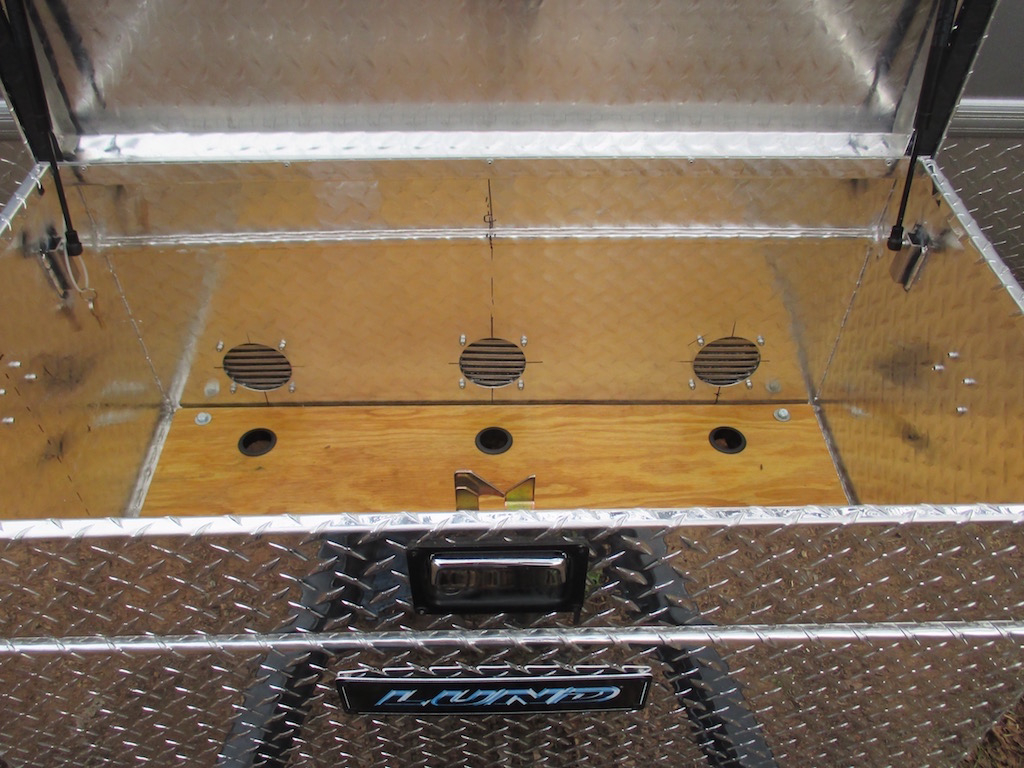 The last built item was a new gas bottle/batter carrier. It is built from steel angle, welded together. It bolts through the floor of the box and positions the gas tank as far back as I could get it and still be easily removable.
All was bolted in place and connections run for electrical and gas hookups. Note that I used J-hooks for the battery hold down. The space was constructed to accept either Group 24 or Group 27 batteries.
Done!