I wanted to install a composting toilet in our
[email protected]
400 before we used the OEM toilet and black tank. My longer term plan is to combine the black with the gray tank to increase our gray water capacity.  Here are the high points of the installation
Step 1:  Removed the sink panel and OEM toilet.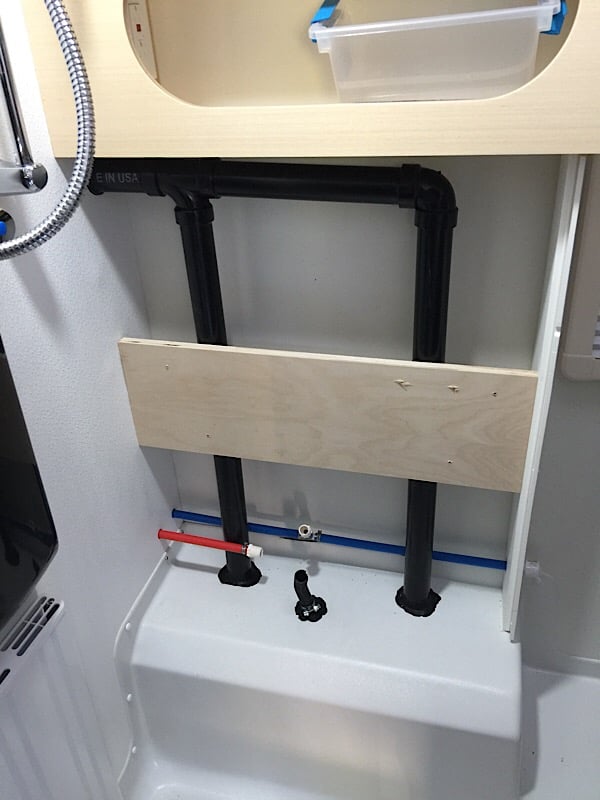 Step 2: Install clean-out plug in blackwater tank outlet
Step 3:  Cut out 3/4" plywood mounting plate for composting toilet
My first install of the composting toilet was temporary. So there are some extra holes in the
mounting plate that I didn't use for the final installation.  I covered the plywood in linoleum and it got caulked into place.
Step 4:  Drill a 3" hole for the vent fan through the side wall of my beautiful camper.  Yikes!!!
 No worries.  It came out great.  I used a stud finder to help me miss the studs.
Step 5:  Install the vent fan housing and vent hose attachment sleeve.
I snaked the wiring for the vent fan behind the sink panel and was able to easily keep it out of sight all the way to the battery.  I have a pigtail attached to my battery for my Battery Tender.  I used the same sort of connector to attach the wiring from the vent fan to the pigtail attached to the battery.  It'll do for now.
Step 6:  Mount the assembled Airhead Composting Toilet to its brackets and to the vent sleeve.
Step 7:  Mount a stainless steel clamshell vent over the vent hole I drilled though the side wall.
The finished installation: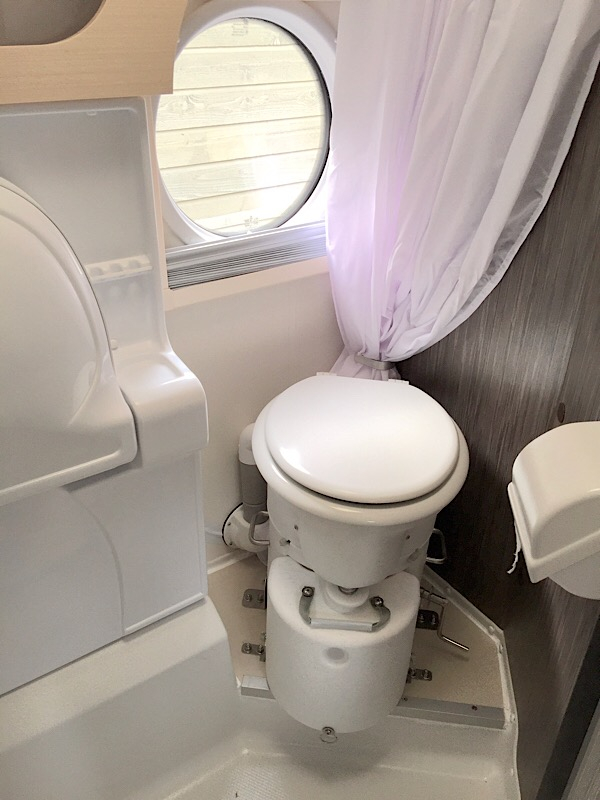 [email protected]
400 | F150 | Washington State